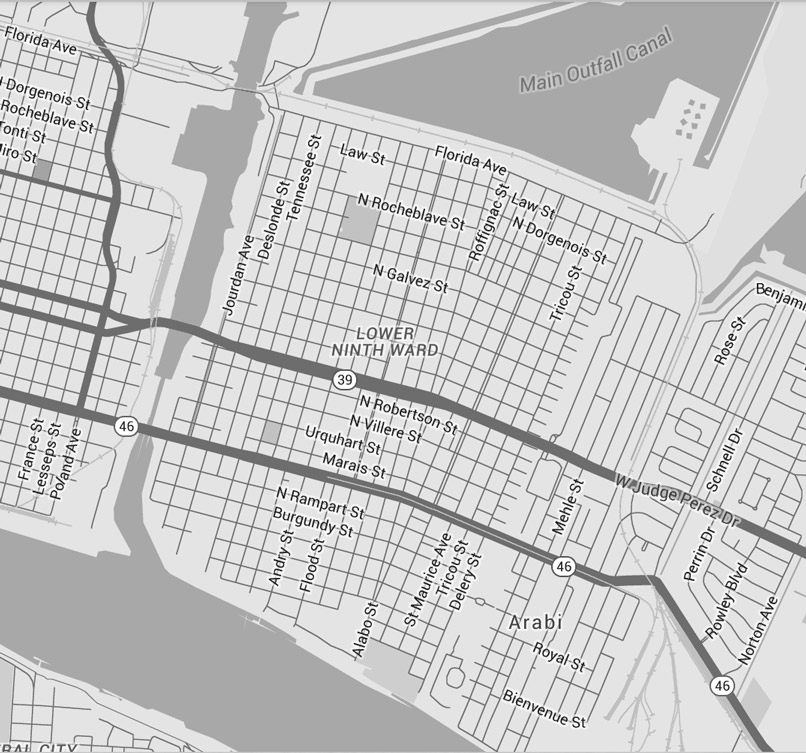 Welcome to our resident information page!
lowernine.org is offering a free rebuilding and new construction program for residents of the Lower 9th Ward. In order to qualify, you must have resided in the Lower Ninth Ward prior to Hurricane Katrina, and you must agree to use the home we build for you as your primary residence. We have trained builders who will undertake the work using volunteers to perform the bulk of the labor, so rather than paying what a contractor would charge, you will only have to pay for materials. Our team will assess your home, draw up an estimate, and let you know how much materials will cost, approximately. You must provide the money for materials, as needed for work to progress, but we will provide free labor to replace roofs, repair framing, install windows, insulate, sheetrock, lay floors, paint and do other necessary work.
NOTE: Due to the limited number of volunteers we can train and organize, we can only accept a small number of applications.
Any questions?
Please contact us at (504) 278-1240 or stop by our office at 6018 El Dorado Street.